List Of Top 10 Packers in USA(United States)
When you search for a reputable moving company, you want to work with a business that bundles services to save you money on one of the most stressful days of your life. Yes, welcoming children into this world and wringing your hands over the first day of a new job top the stress list. However, making a move to a new home ranks near the top of the most stressful events you will ever experience.
It pays to make the stress go down by saving money.
The best movers in the United States bundle services such as packing customer possessions. The two primary questions for you are what should you expect from a moving company that packs customer personal belongings and most important, which of the dozens of moving businesses out there are the top 10 packers and movers in the USA.
The 10 Best Packers in United States
North American Van Lines
Allied Van Lines
U-Pack
PODS
Bekins
Arpin Van Lines
Mayflower
Two Men and a Truck
Wheaton Worldwide Moving
Atlas Van Lines
By performing research online, you should be able to generate a list of candidates that bundle packing services into a moving contract. Yelp and Google represent the two most referred to business review websites. Treat customer reviews as a screening tool, which means you should read the information provided by professional organizations such as the Better Business Bureau (BBB) to confirm moving company credentials.
Above all, verify the top 10 moving and packing companies in the United States meet all of your packing and storage needs.
1. North American Van Lines


A large number of local moving agents make North American Van Lines a logistical gem for packing and storing your stuff on the day of the big move. Both customers and professional moving industry organizations agree that the mover ranks near the top of the list for providing outstanding customer service. Moreover, North American Van Lines operates storage facilities in major American cities to give you a one-stop moving company that handles all of your moving criteria.
2. Allied Van Lines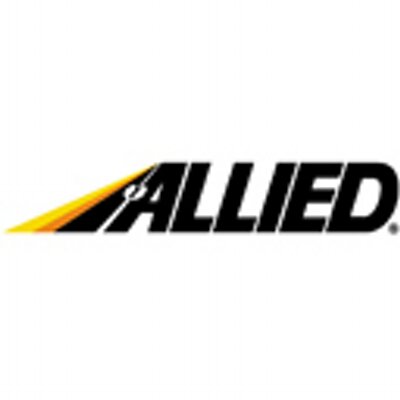 Allied targets companies that need a highly rated moving company to relocate supplies and equipment across town to a new headquarters. The versatile moving company offers to pack office furniture as an optional service that goes down in price as the number of items needing to be packed increases. An advanced reservation system confirms everything involved for a move across state lines. Families that are moving packed items can ask for a free in home moving cost estimate.
3. U-Pack


Sometimes, a moving company name can be a bit misleading. Take the case of U-Pack, which does all the packing for you. The highly regarded mover targets customers in search of an affordable moving company for interstate moves, without charging the same prices charged by other full service moving companies. You do not need a deposit to schedule a move and a team of U-Pack moving specialists visit your home free of charge to determine the strategy for packing your stuff.
4. PODS


The leader in container storage services does much more than simply hauling your personal possessions in weather resistant metal containers. PODS also completes the packing process by following a time tested game plan for efficiently packing everything from a refrigerator to every vehicle accessory you own. Storage containers withstand the punishment delivered by Mother Nature, while giving you as much time as you need to relocate to your new home. PODS operates in every state to offer the ultimate in moving convenience.
5. Bekins


Bekins does much more than pack your stuff. The moving company, which has been in business for nearly 100 years, also takes considerable care in ensuring your fragile items remain 100% intact. For example, Bekins moving professionals take a detailed inventory of every possible household good that requires special care to transport across town or from coast to coast in the United States. The last thing you want to see after a move is valuable porcelain dinnerware smashed into countless pieces inside a poorly closed cardboard box.
6. Aprin Van Lines


Aprin has received one of the highest customer approval ratings from the International Mover Association (IAM). Part of the reason for the effusive praise stems from how the moving company handles packing valuable personal items such as artwork and jewelry. Although it does not take a rocket scientist to pack clothes, it does require plenty of professional experience to ensure your most valuable possessions arrive safely to your new home. The BBB verifies Aprin's commitment to excellence by awarding the company the organization's highest customer service rating of A+.
7. Mayflower


Like the ship that traversed the Atlantic Ocean to find a new home, Mayflower moving company excels in transporting household goods hundreds of miles to new locations. A team of moving experts arrives several days in advance of a move to pack your possessions into damage proof containers. Storage facilities operating in many major American cities allow you to free up more room in your new home for furniture and household accessories. Mayflower offers insurance for expensive items like paintings and fine jewelry.
8. Two Men and a Truck


It is not just one truck anymore for a moving company that has morphed into a nationally recognized moving company. However, Two Men and a Truck offers the same meticulous packing services the business has been known for since the first moving van arrived at someone's new home. A state-of-the-art GPS system tracks cargo across the United States to give customers the peace of mind that alleviates stress. Specially designed foam padding prevents glassware and fine china from chipping and breaking.
9. Wheaton Worldwide Moving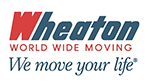 Wheaton might be small in comparison to corporate movers like Mayflower and Allied Van Lines, but small also means Wheaton can stop on a dime to change your moving plan. If you want more items packed by the mover, all Wheaton requires is a 24-hoour notice. The company does not add charges to your bill to accommodate last minute moving and packing requests.
10. Atlas Van Lines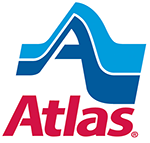 Boasting a fleet that covers the entire United States, including Alaska and Hawaii, Atlas offers an easy to use online tool that filters search criteria to help you find the best dealing for packing and moving your stuff. The long distance moving specialists have earned the reputation of packing household goods and moving the goods in one piece hundreds of miles to new homes.